Join the Girls Rock! DC Team!
Come support Girls Rock! DC by joining our amazing team. Find open roles below.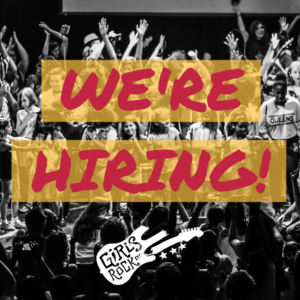 OPEN POSITIONS:
Girls Rock! DC is growing our Board of Directors and we're seeking Board Members who are dedicated to our mission and values, and who have the capacity to commit time and resources to supporting and building out the sustainability of the organization. Click here to learn more and apply today!